Giva
Chief creative Office: Graham Lang Creative Director (copywriter): Nkanyezi Masango Head of Art : Gareth Cohen Art Director : Gareth Owen Agency Producer : Ashleigh Hamilton Production: Studio Bolland Illustrators: Richard Bolland & Jake Waldron Animators: Richard Bolland & Jake Waldron Camera: Jake Waldron Editor: Jake Waldron Assistants: Jurie Van Staden & Giel Van Der Leest
We worked with Y&R in Cape Town to come up with this animation campaign to get people 'giving' on their mobile phone. The idea is simple: Find a need. Connect your credit card. Give money. It's the first One-To-One giving platform out there. 
We had quite a lengthly visual development phase - which went through several different styles before coming to agreement with the final direction.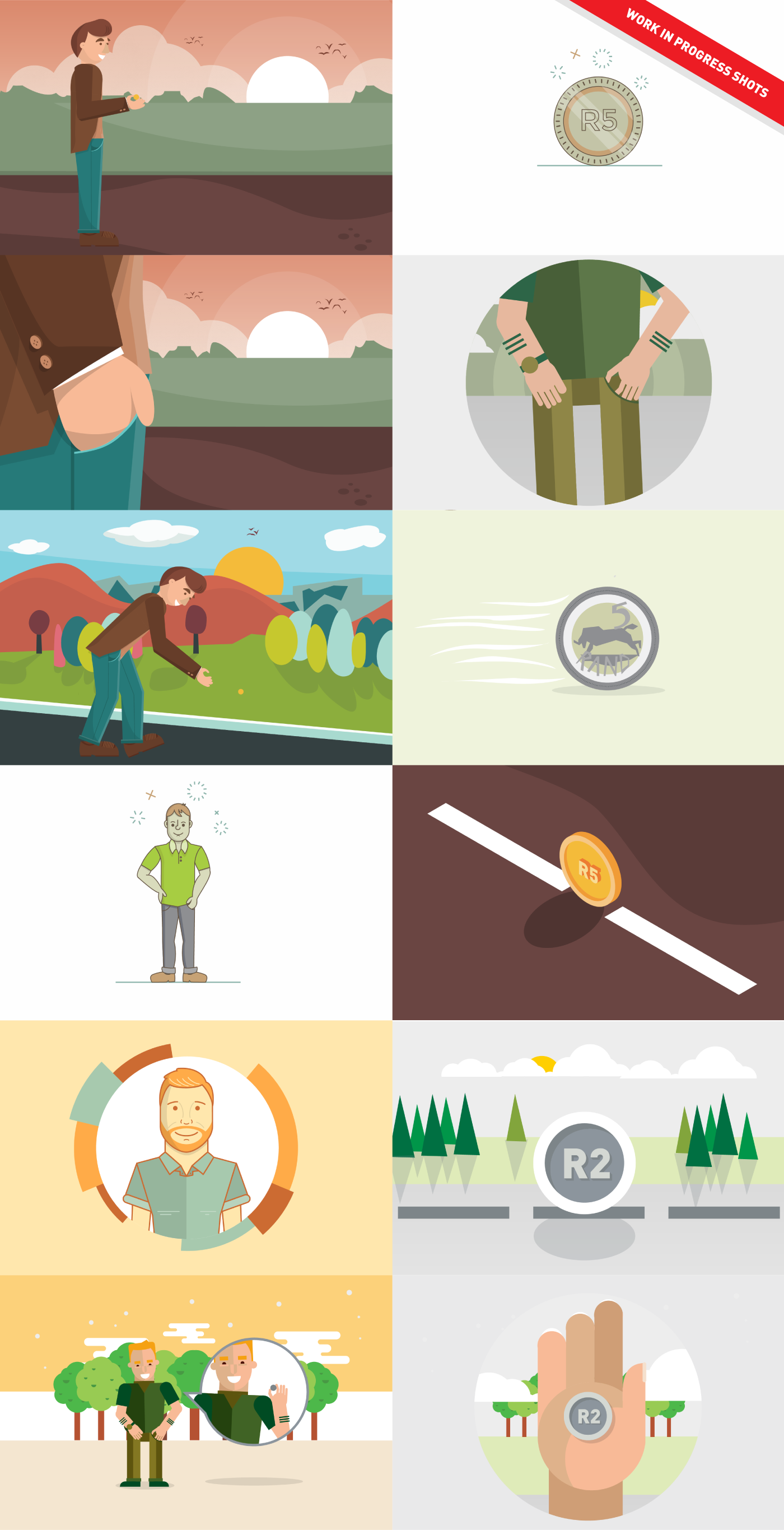 We had to try show the mobile app in live action footage - however the app was still in development stage so we shot some stills of people holding phones and then composited them into the footage in After Effects.